Welcome to the best new resource created specifically to take care of YOU!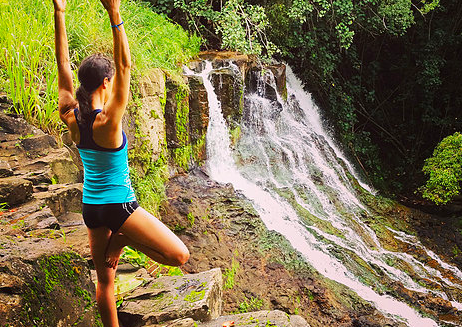 The Savage Wellness Center
Thank you to all of our beta testers for making the soft opening of the Savage Wellness Center a success! I am so excited to launch our new website and app in the fall 2018! Join the mailing list and get first dibs on amazing membership deals for access to this incredible set of resources!
The Savage Wellness Center is a virtual wellness center created as a hub for all of your health and wellness needs. We are a community of top tier professionals, hand picked by me, providing you with their knowledge, resources and guidance at a price that will make a holistic approach to your health and wellness affordable and sustainable!
We are working hard to launch our NEW website in the fall 2018! Sign up for our newsletter here and be the first to know when we LAUNCH!
Below is a list of everything you can get as a S.Well Center member:
Community
(Base membership)
The Savage Wellness Center Community is the place to be to get inspired to feel amazing and get the resources you need to do it! Our team of professionals contribute with their favorite recipes and articles to help you live healthy and be happy! We pop into each other's groups with tips and insight and help keep the open communities thriving with info and inspiration! Our members are kind and supportive and are a huge part of why we created the SWC. The following communities are open to anyone who is a member of any SWC channel:
Wine and Wellness Wednesdays - This is the best part of the SWC! On Wednesdays we will have Video calls open to all members! We will often have a topic lead by one of the pros or a guest speaker - join in, pour yourself a glass of wine (or tea!), see some faces and learn about your health and wellness! We will have Q&As with the pro on the call and get to see the smiles of your SWC friends!
Swell Shop - This is where we've set up shop to help you find our favorite products. If you're looking for something in particular search in here or ask and someone can respond with recommendations! The pros and designated S.Well sellers will pin their favorite health and wellness products in here. If you have something you'd like to recommend, please check with me (shannon@savagewellness.org) to approve your post or join as a designated S.Well seller!
Recipe Sharing - Where the pros and members can share and ask questions about their favorite healthy recipes
Running S.Well - This is an open community to discuss all things running! Get tips from professionals, ask questions and find answers and inspiration from other runners! Join races together and find the cross training and gear you need to keep on running!
Nutrition support - Get information about what successful dieting looks and feels like. Feel confident in the choices you're making so you can stick with your plan and create a sustainably healthier lifestyle!
S.Well Meditations - Join Lisa Abramson and access some of her meditations created to help you find peace, relish joy, learn to forgive, release anxiety and stress, heal, and FLOURISH.
Savage Wellness Chat - Where all members and pros can chat and discuss all things health and wellness!
Join S.Well Moms and re-learn how to Prioritize YOU! This is a progressive set of workouts designed just for moms to help build strength, burn calories, protect the back and correct poor posture. Learn to sleep better, eat cleaner, treat yourself without guilt, and feel AWESOME again. Every month we will try out new healthy habits and work to drop the old ones that have been standing in our way. Join for the workouts and stay for the community and ENJOY this amazing time in your life! (combine with other channels for a holistic approach to your health and wellness!)
This incredible community is just for pregnant mamas! Learn about this new body of yours, ask questions and get advice from midwives, doulas, personal trainers, sleep consultants and more! You will have a set of yoga videos to help keep you strong and balanced during your pregnancy as well as workouts to support your changing body and needs. You have a private community to ask questions, ease anxiety and figure out how to enjoy this incredible transformation!
This program, designed by Shannon of Savage Wellness, gives you a set of workouts to take you from 0 to Fit! You get a program guide and a set of written workouts with pictures and descriptions to guide you on form, modification and various access to equipment. This program will build your core, help create functional movement patterns and finishes with increasing your overall strength and power. Start here and start feeling like the best version of YOU!
Coach Michael Granville has been teaching bootcamps and track for decades! His workouts are fun, challenging and will get you STRONG! In this group you get a set of bootcamp style workouts to choose from and a guide on form for all of his favorite moves from Boom Bams to Hippie Dippies - learn to speak G:Fit and get a new take on getting S.Well! Coach Michael will give you challenges and inspiration along the way to keep you going!
Movement of the Week With V
Every Monday Coach Vishal Kumar will give you a movement of the week for you to learn to move better and get stronger in ways you never new you needed! Alleviate chronic pain, or increase your results in your favorite past time; I guarantee V can help you rediscover how awesome your body can be!
Dr. Angelique Waite is a chiropractor and sports rehabilitation specialist at Revitalize Integrated Body Systems in Menlo Park, CA. She is a miracle worker to many - helping alleviate chronic pains and heal injuries in elite athletes, CEOs and engineers spending their days at the computer, waitresses, nurses and doctors on their feet all day, mamas, babies and more. She has all the tips and tools to help you understand how your body works and what it needs. She will teach you about how to help your posture, how to stretch out tight spots, tips for alleviating certain pains, how to find the best practitioner for you, foam rolling, rock tape, and so much more. Join her to get what you need to keep you feeling your best and understanding your body better than you knew possible.
Chelsea of Yoyuu Yoga is another circus artist and aerialist turned mother and wellness enthusiast! I just can't get enough of her smile and incredible energy. She will be contributing prenatal yoga videos to the S.Well Bumps Group as well as running her own Yoga Group with videos for anyone looking to stretch out, get stronger and just feel awesome in mind and body.
Morgan is another on my list of miracle workers. She has immersed herself in all things sleep and healthy living. She is compassionate, empathetic and listens to the needs of the families and individuals she is working with. Her insight and knowledge can help you trouble shoot issues and learn to create routines and habits that will help your babies, kids and YOU sleep better and feel confident that you are making the right choices for what you need.
Check out this 4 minute video to see the Beta version of the SWC in action! New website and app coming soon!